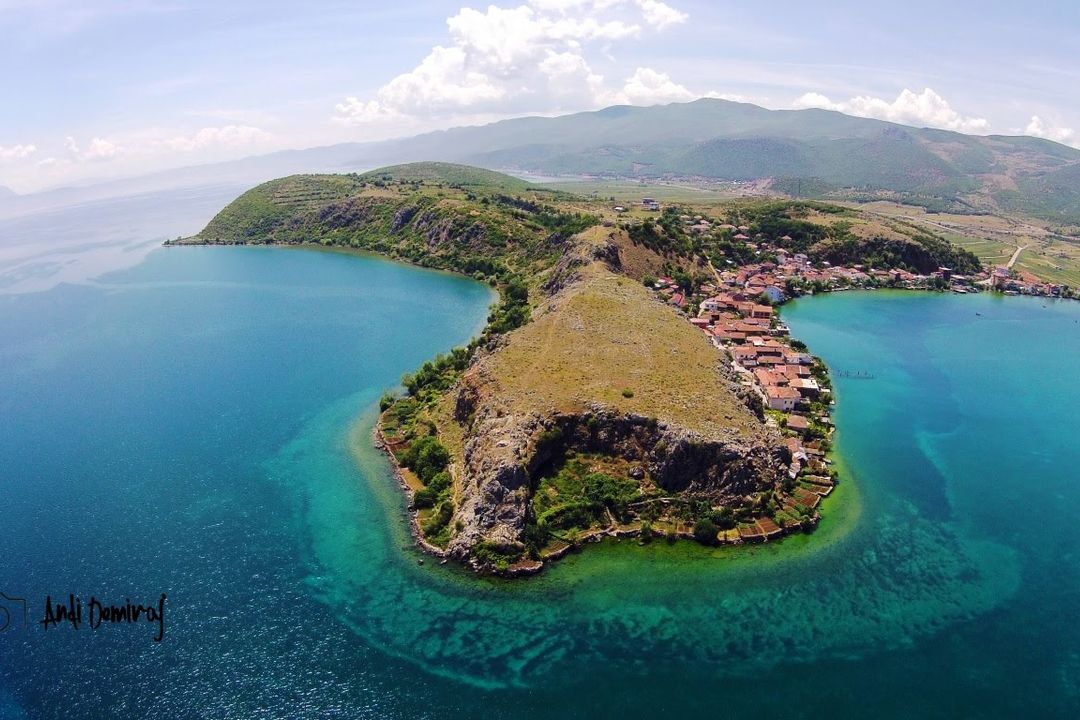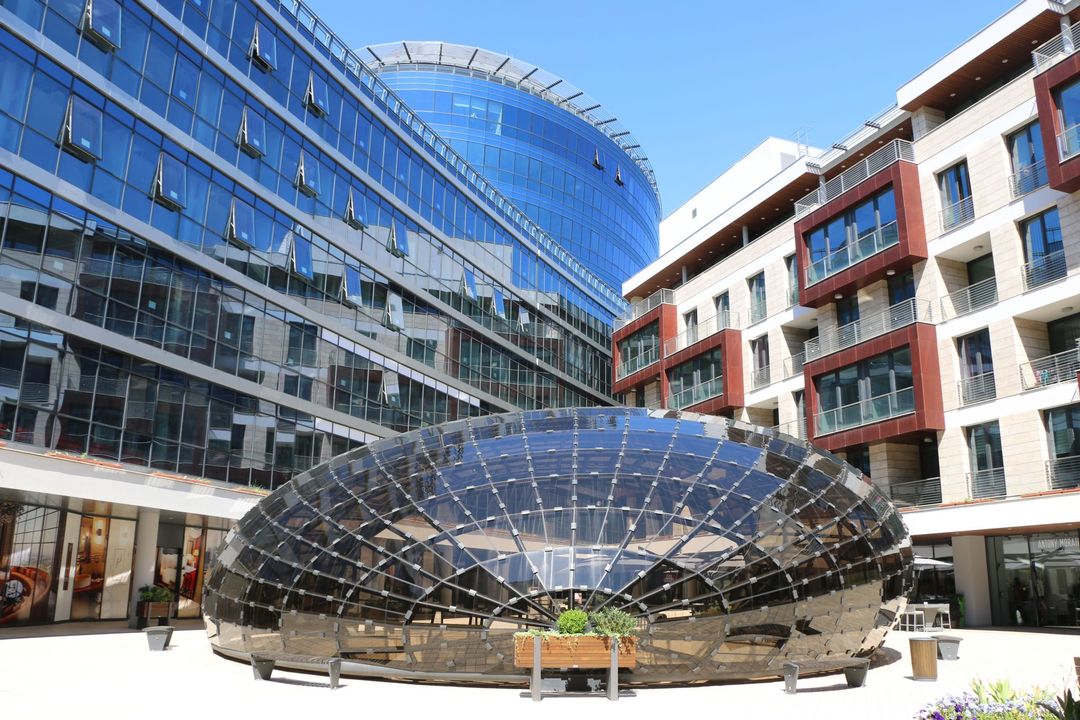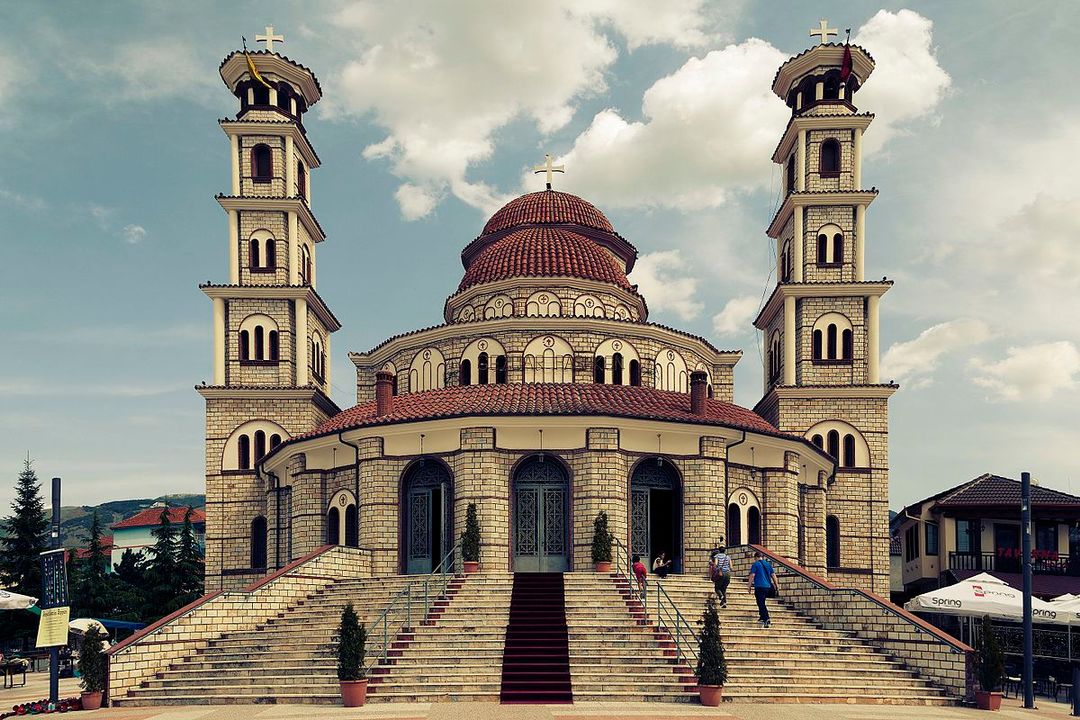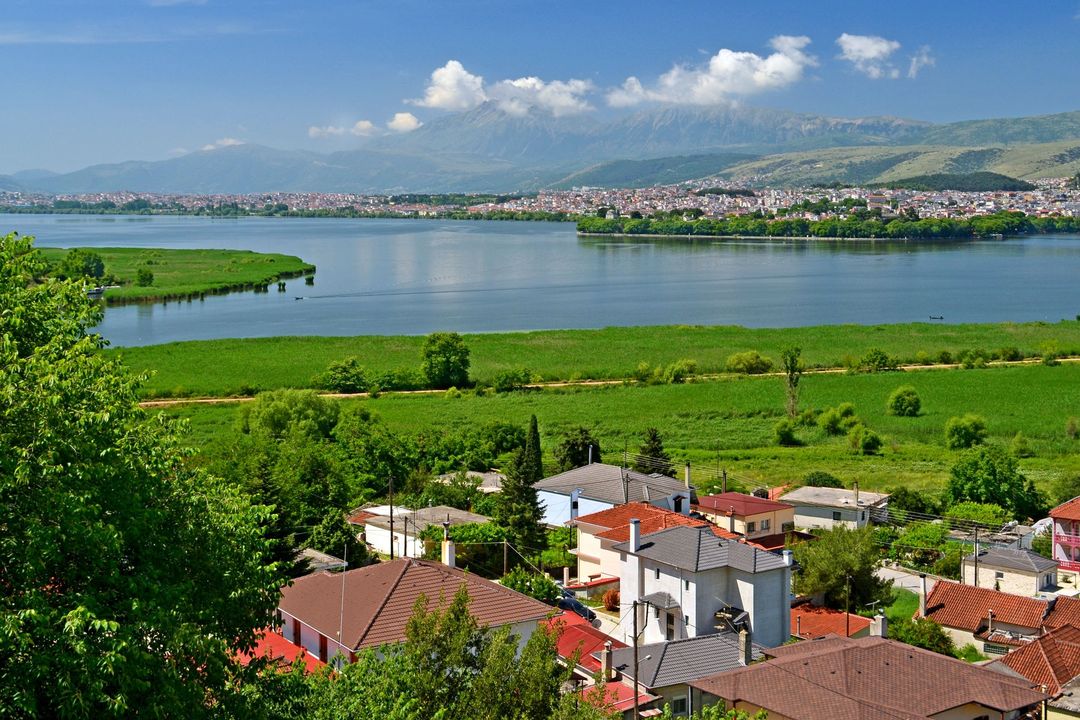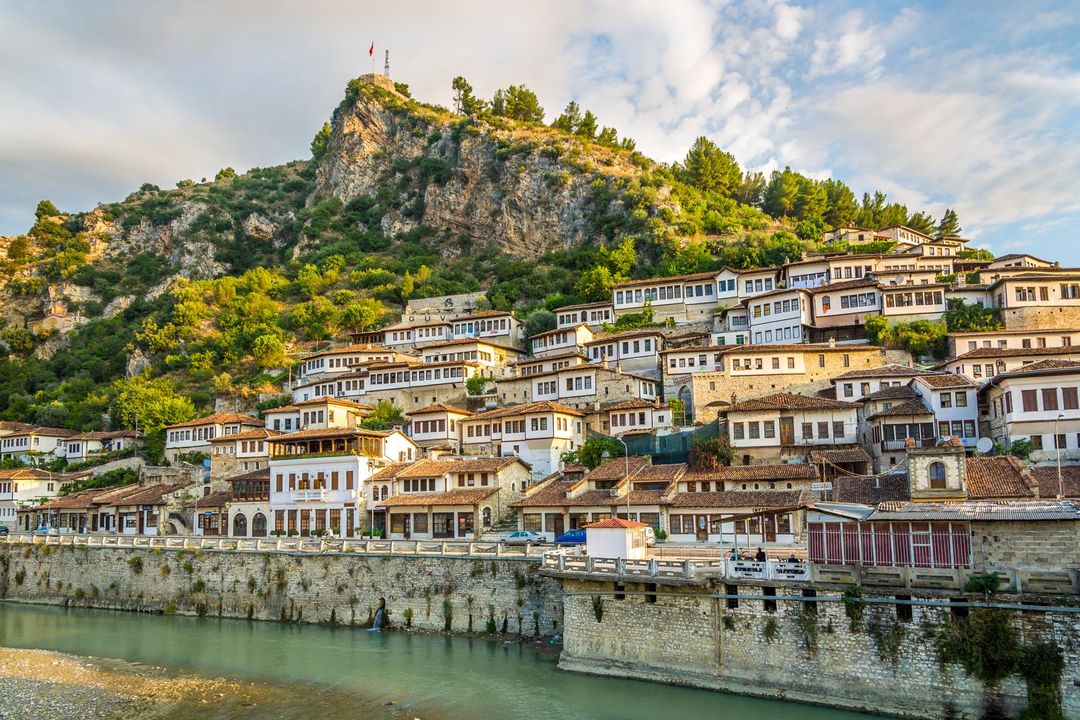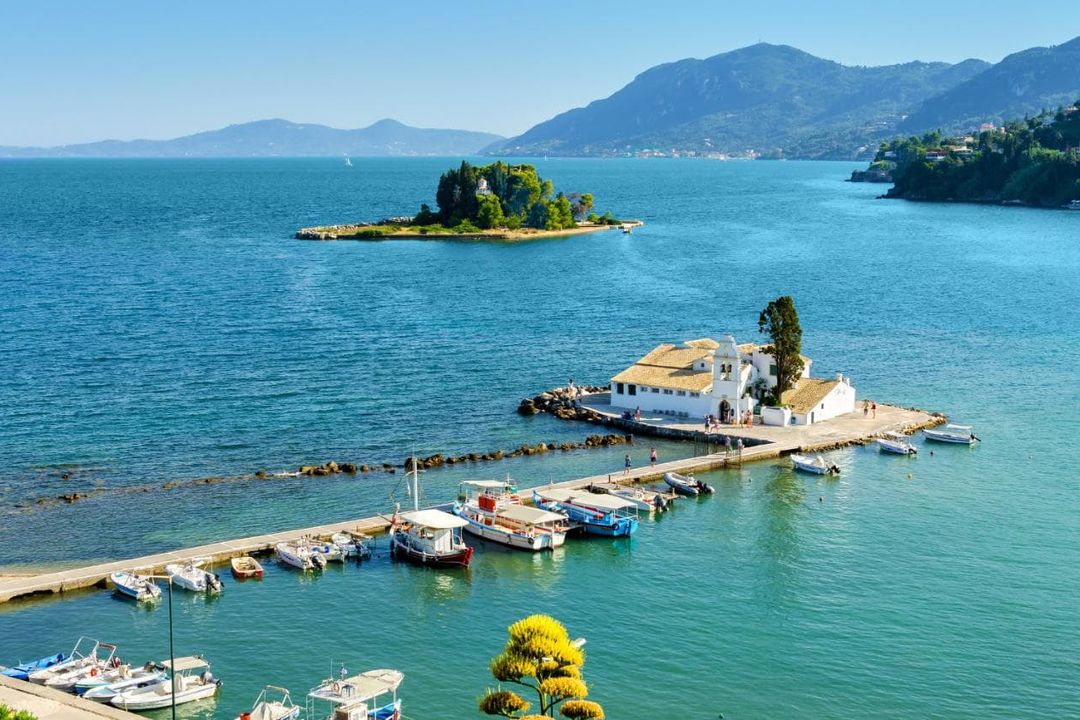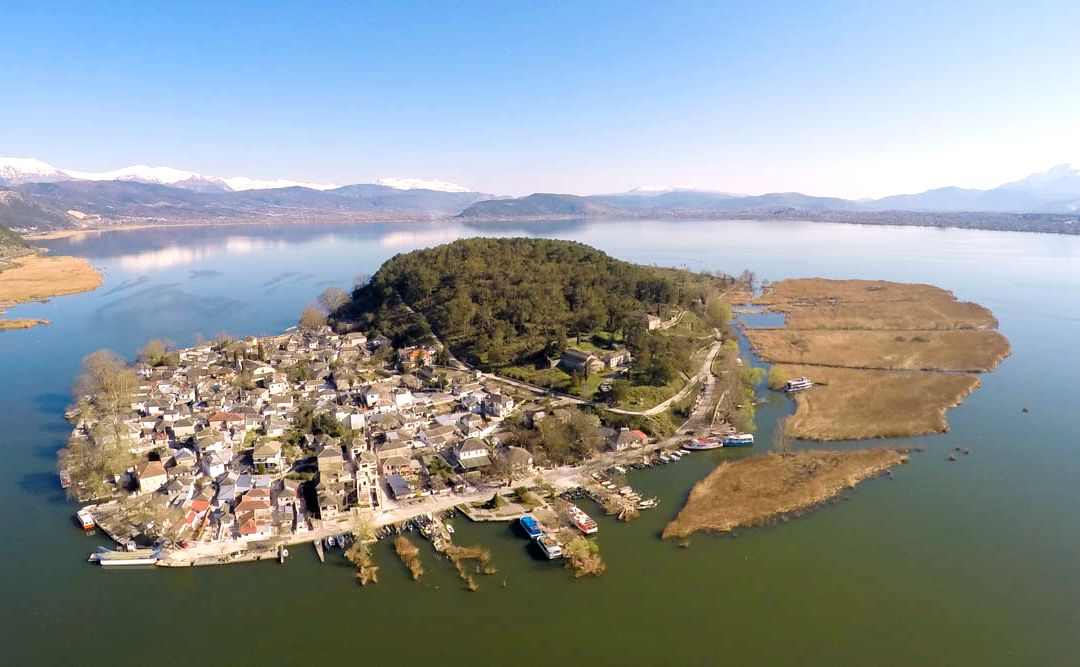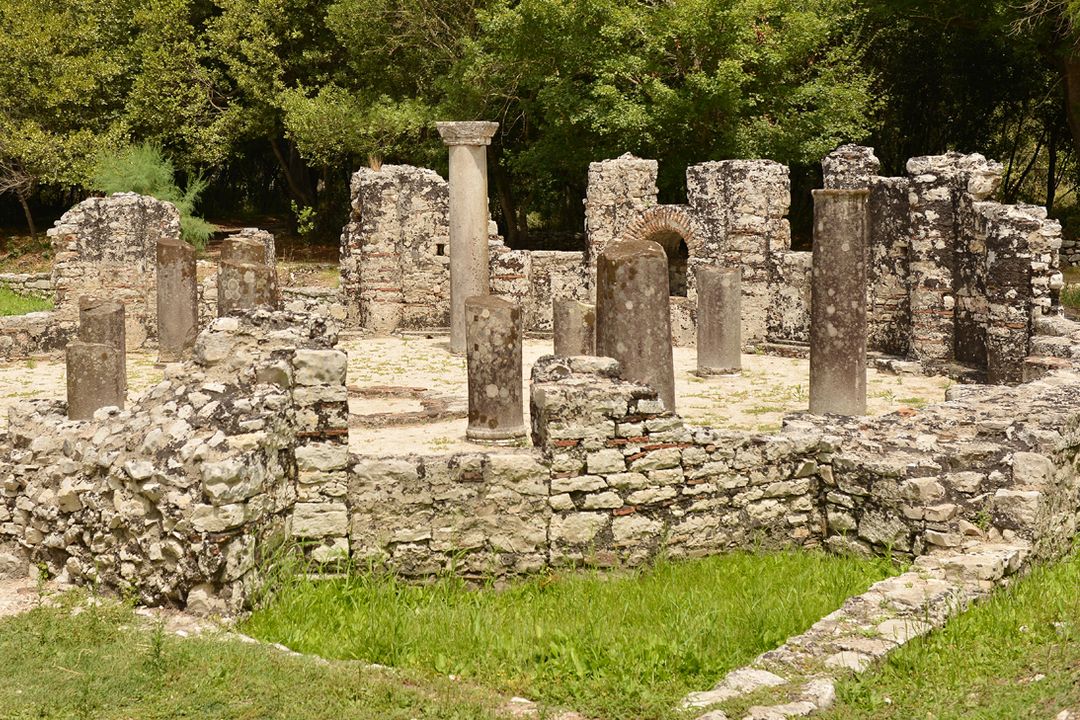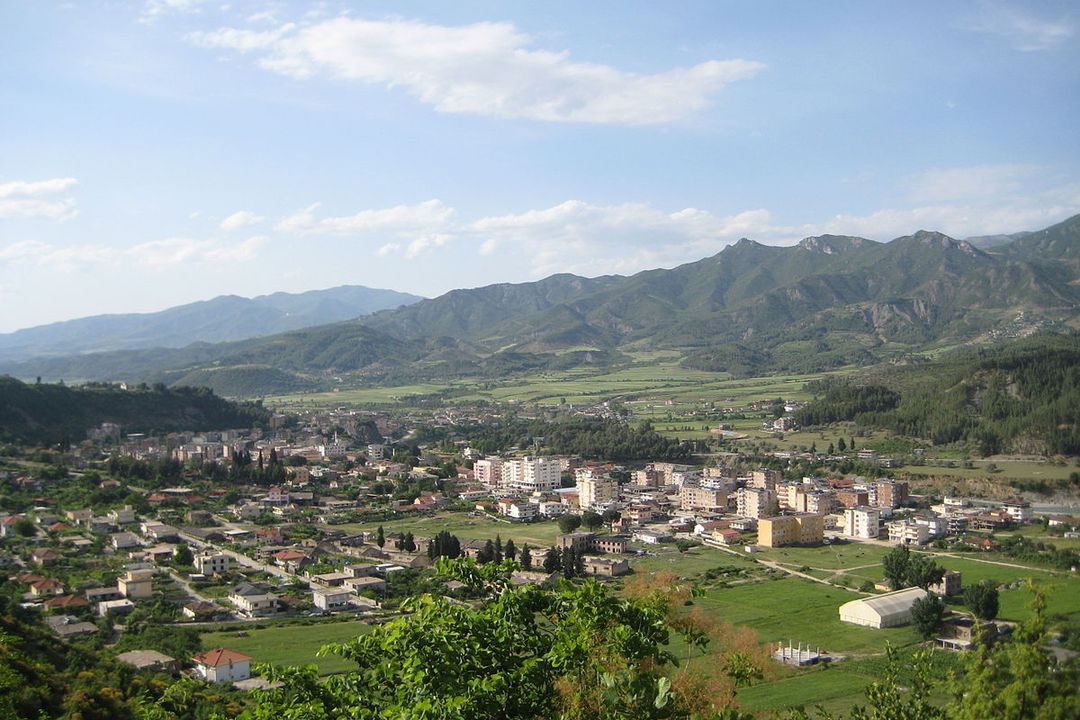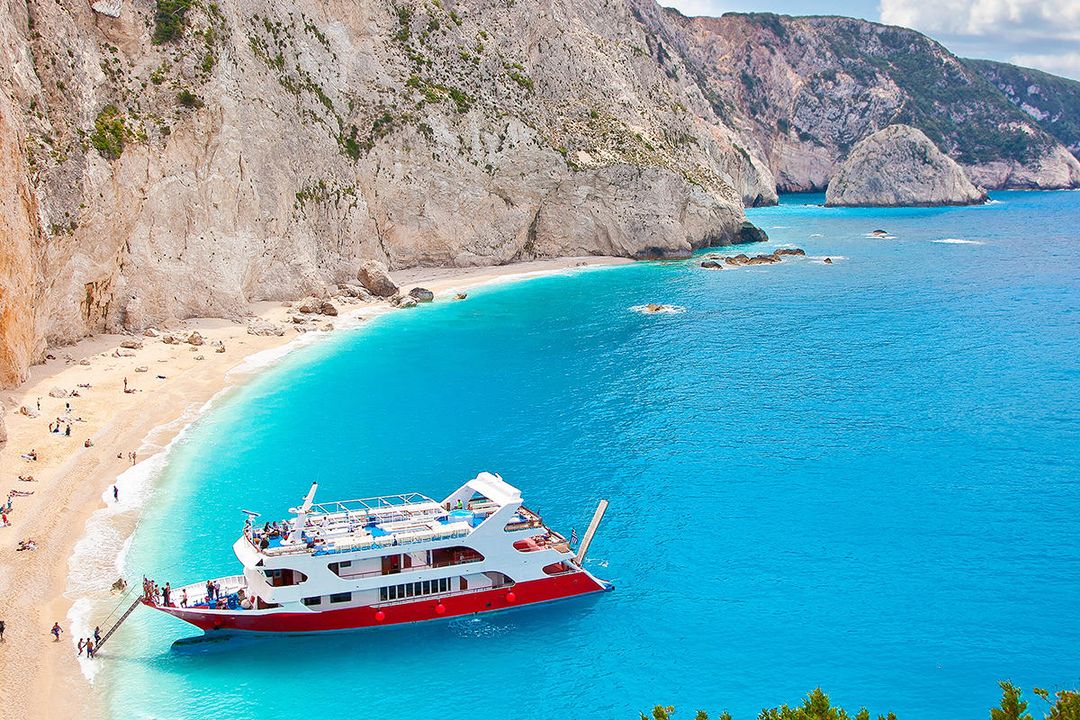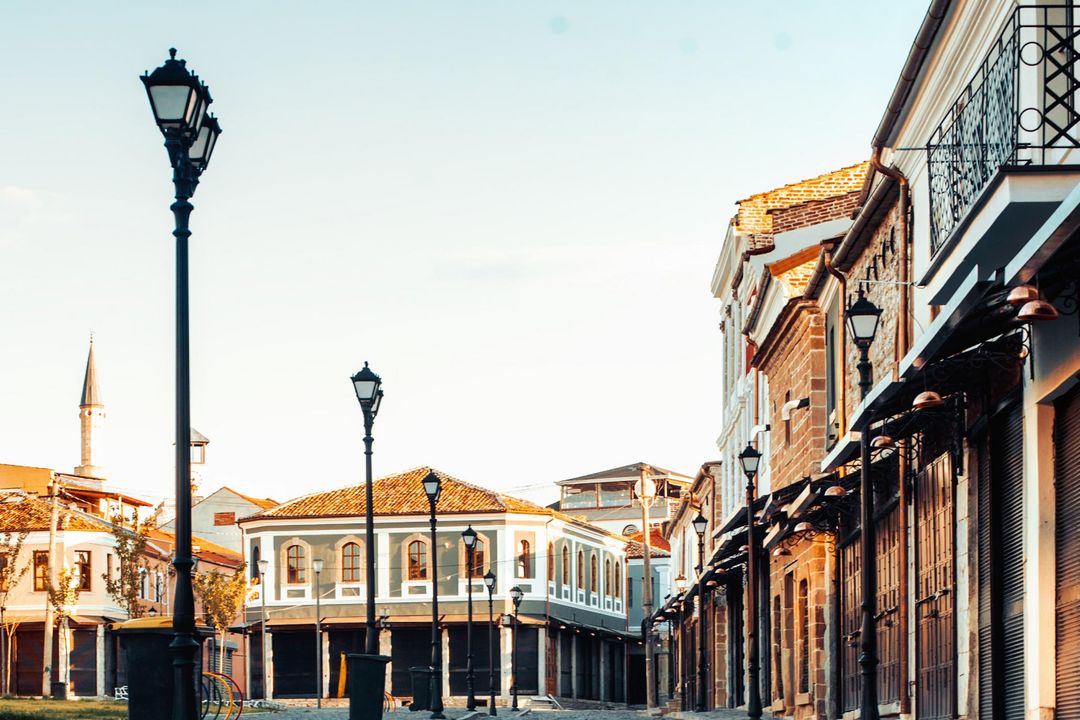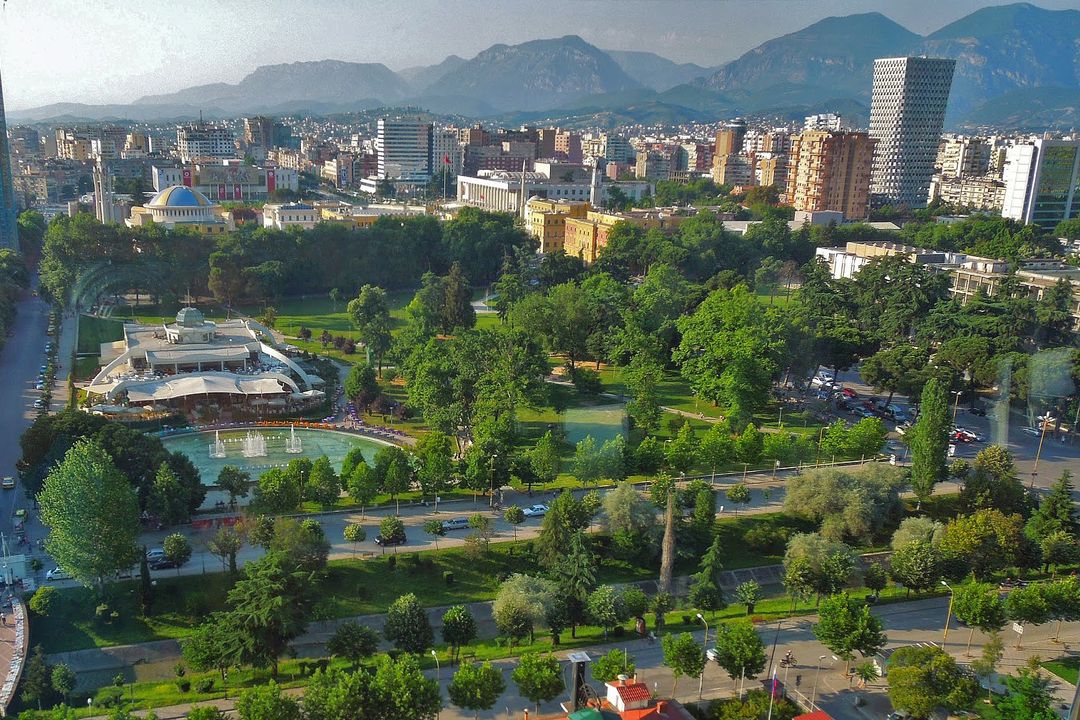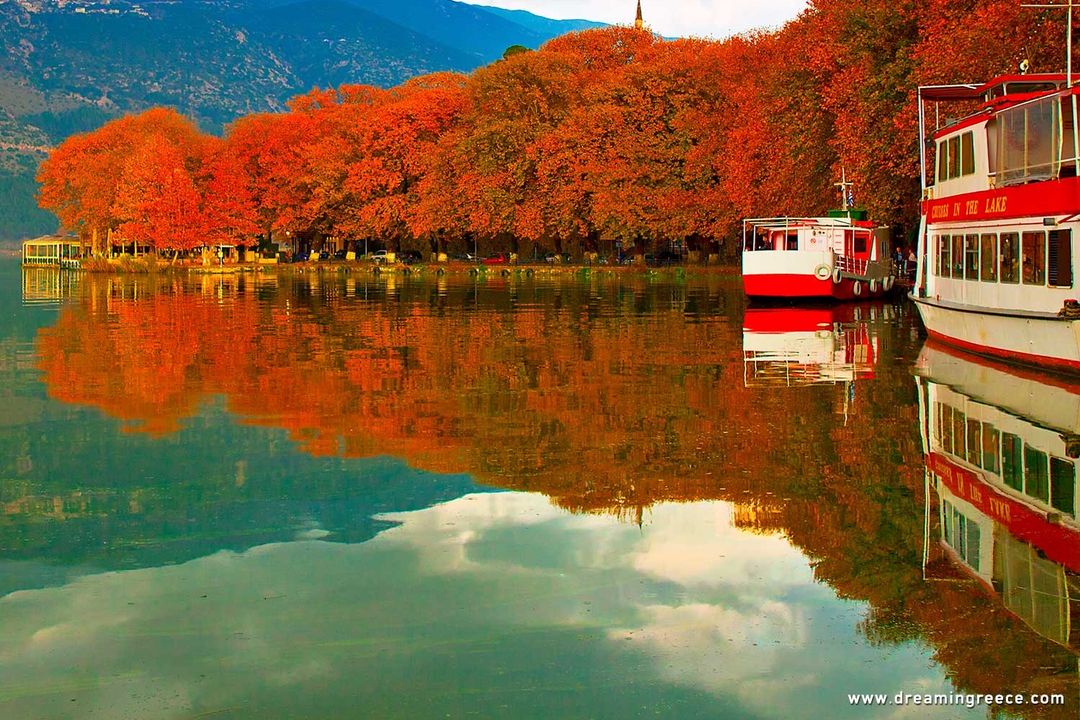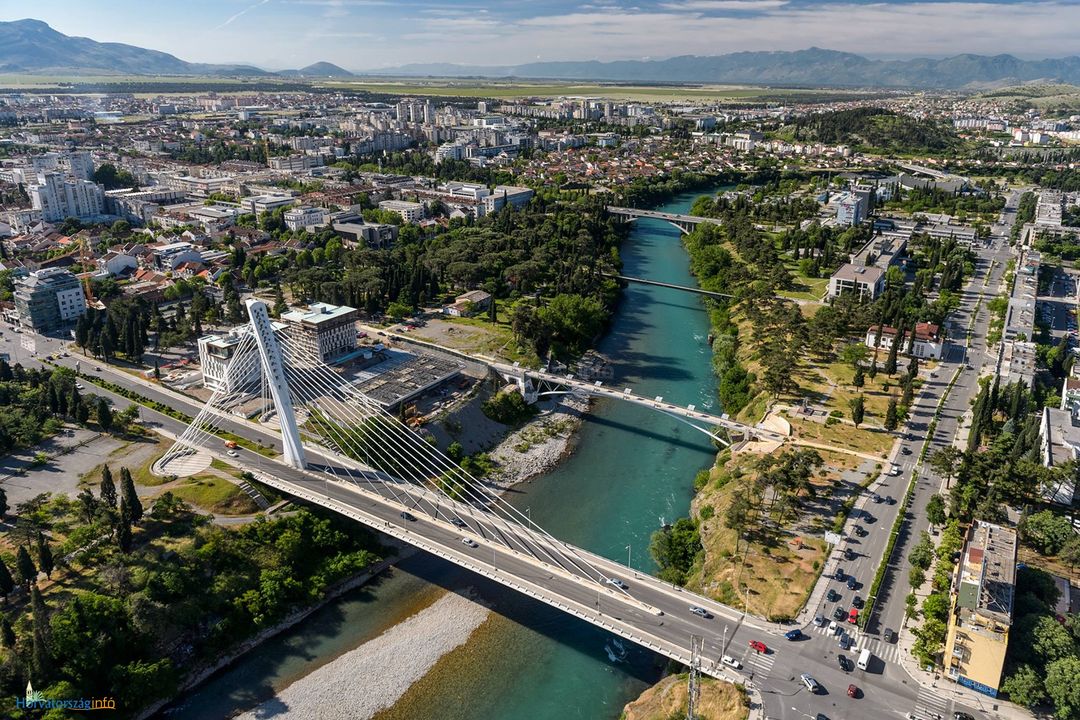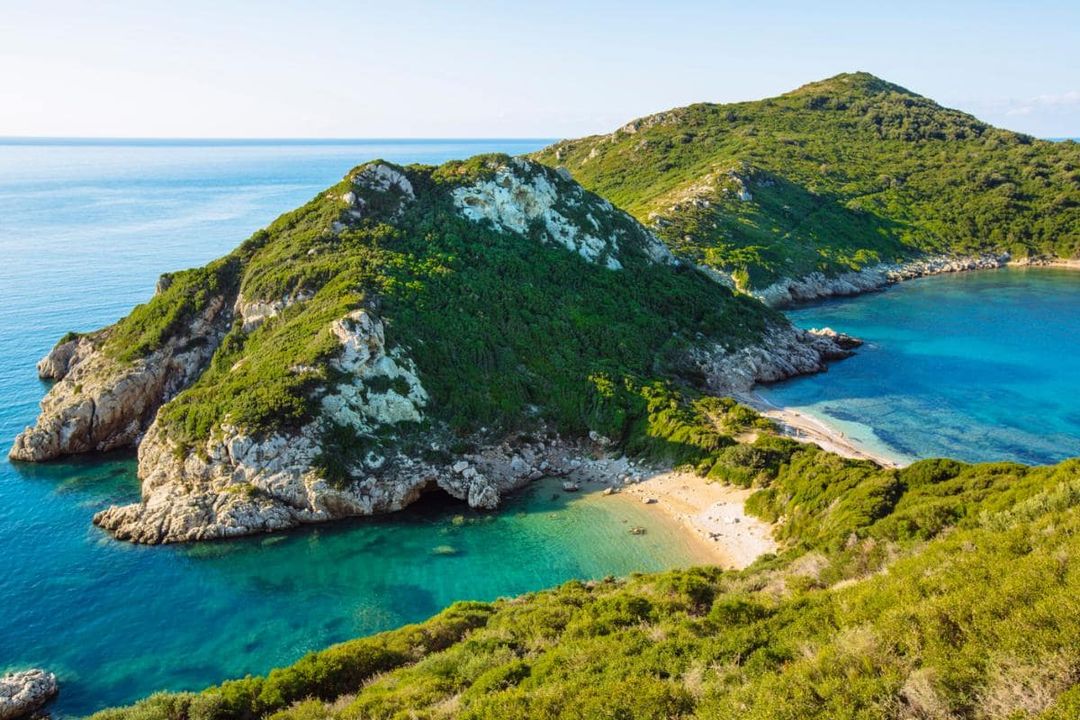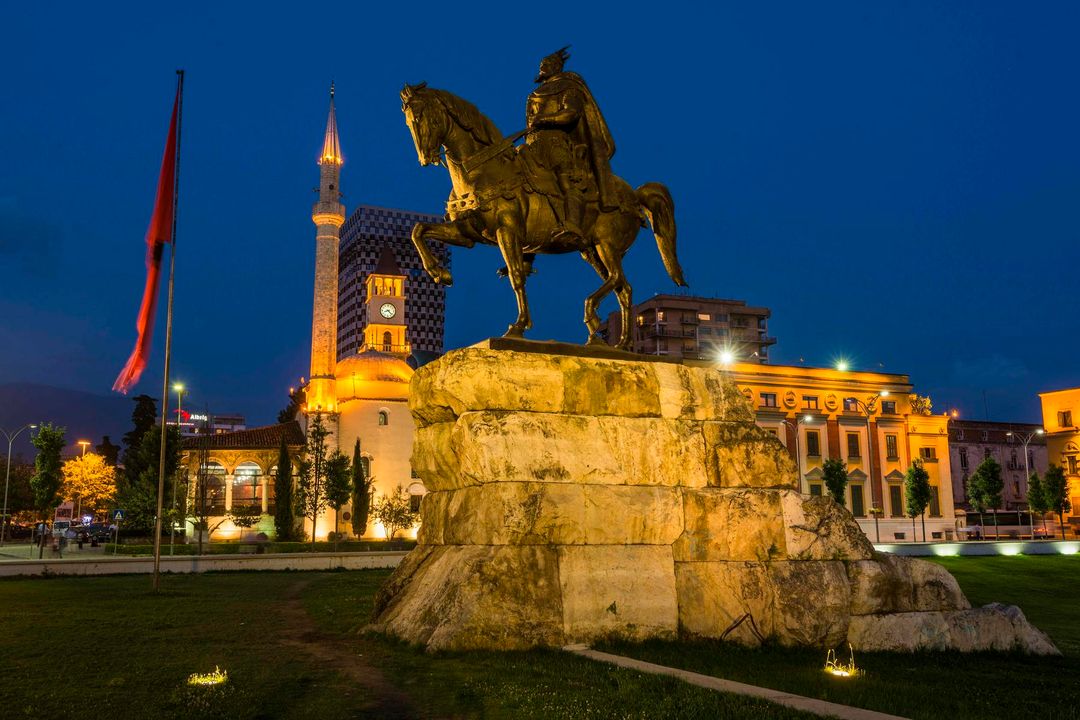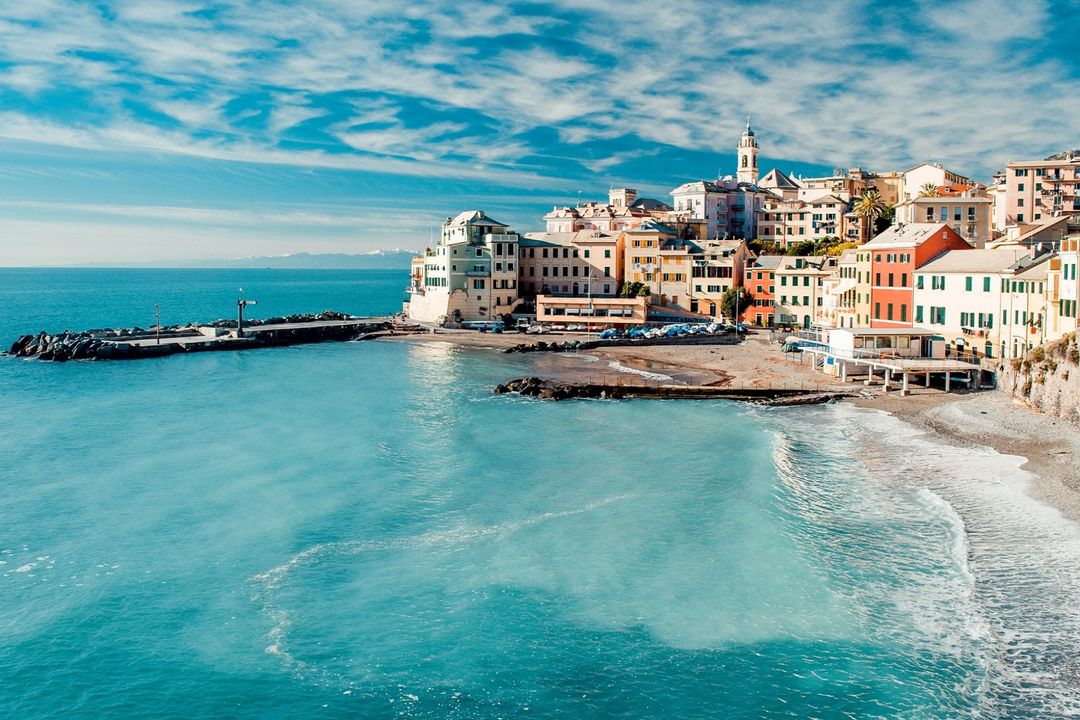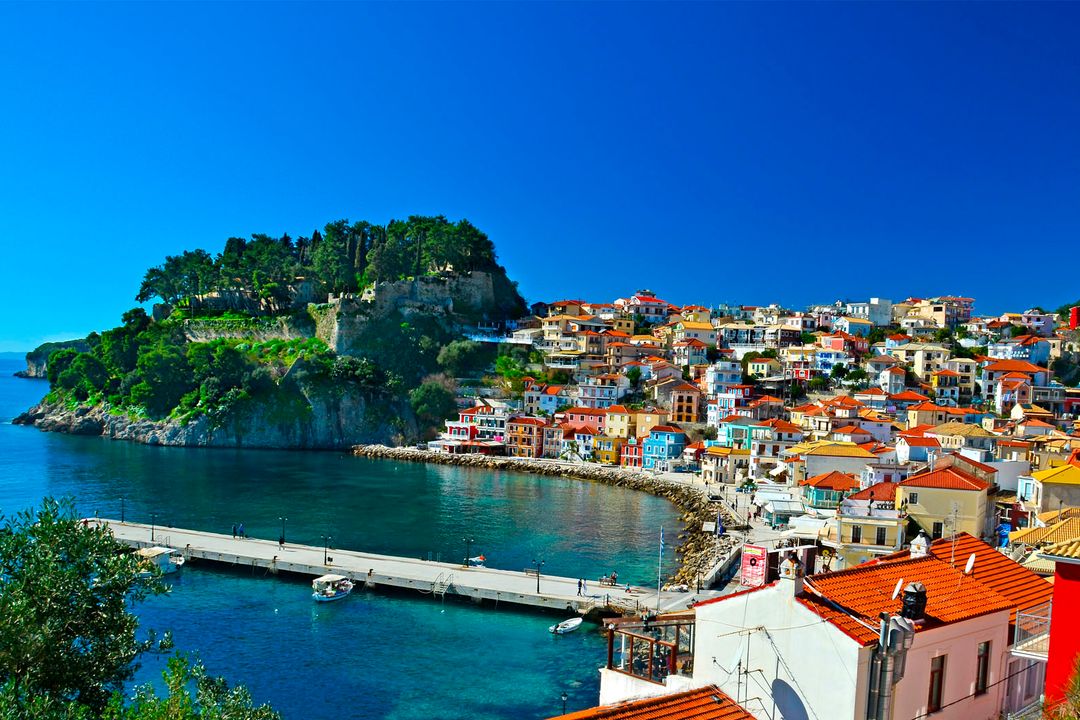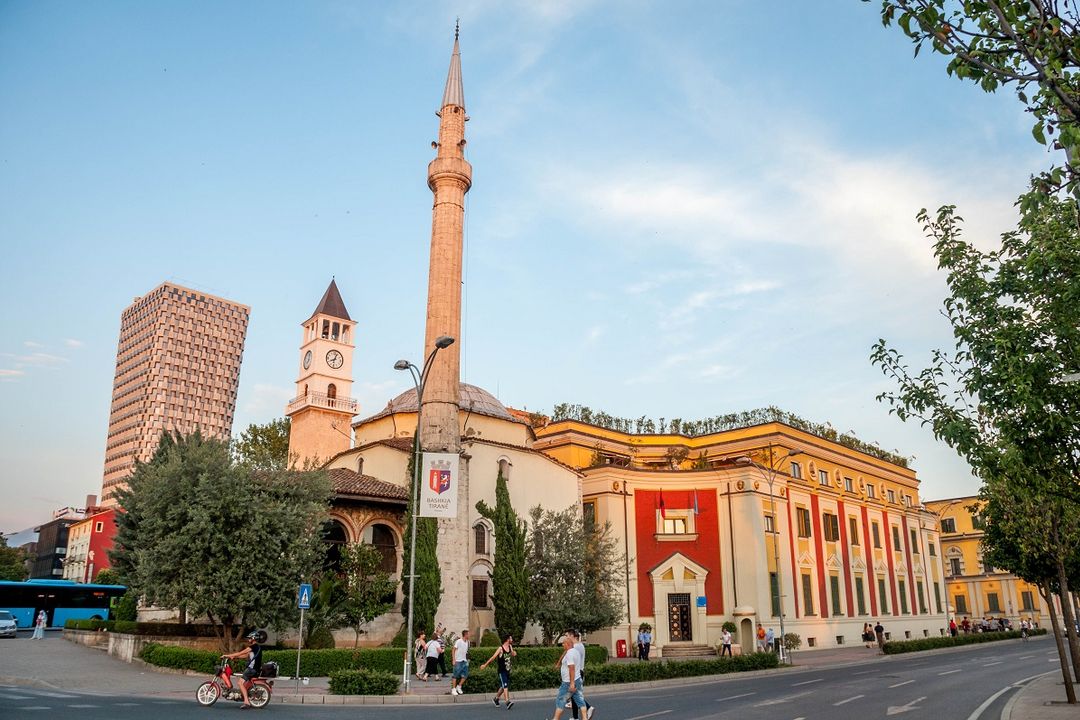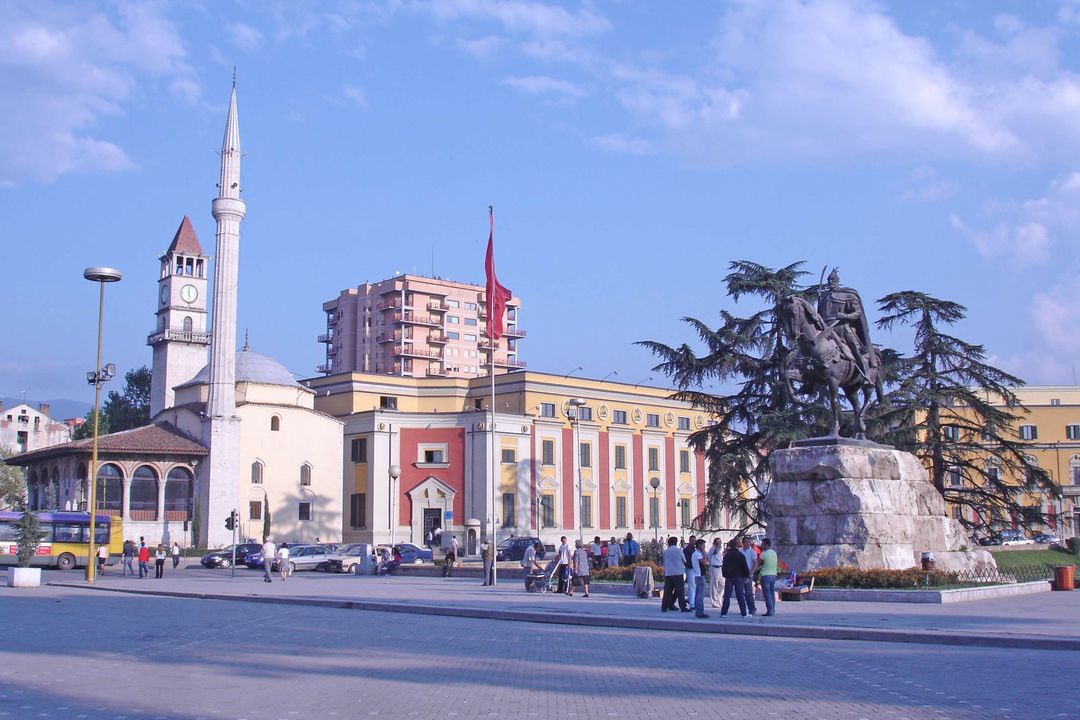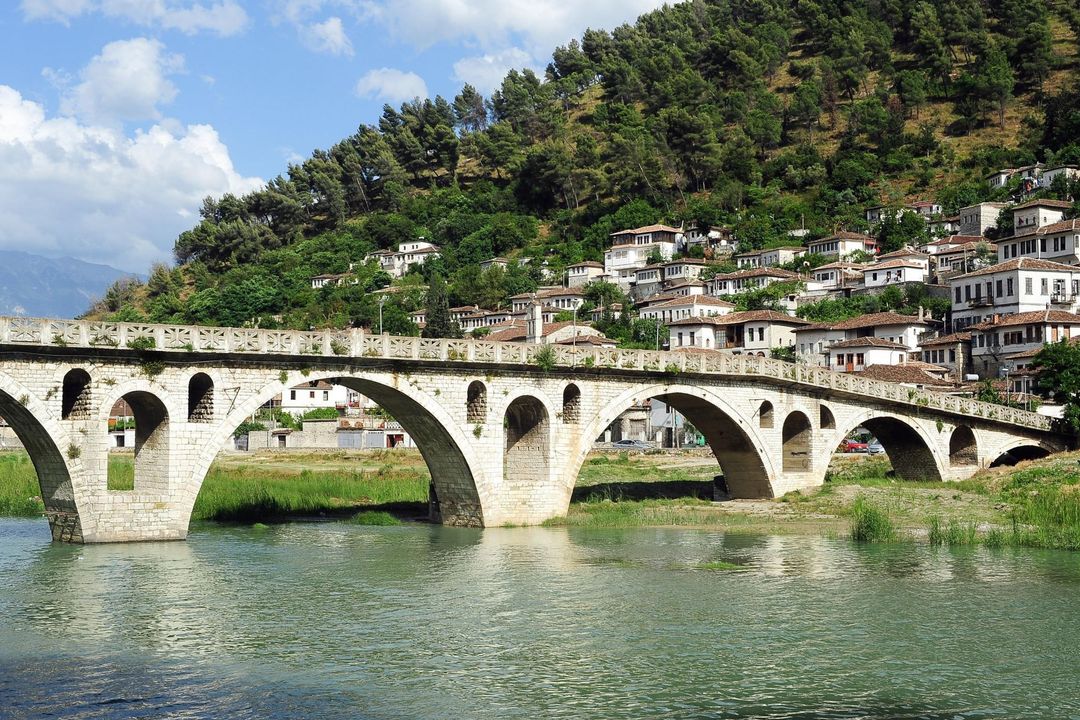 Full Itinerary
Day 1: Podgorica-Tirana
08:05-Arrival in airport
09:00-Meet with guide depends from the border crossing
Begining of the tour: Departure to Shkoder (walking by old walking street, visiting museum, and Rozafa fortress VI – V century. According to the legend, Rozafa was a wife of yand brother, which  was alive immured on a fortress wall to not let  the wall of fortress fall down.
Church visit at Vac and Deys city 13 century, St.Sergey and Vakha by river Bune
16:00-Departure to Tirana
18:30-19:30: Arrival to Tirana, dinner in the restaurante Taiwan
20:30-21:00: Accommodation at the hotel
Day 2: Tirana-Elbasan-Pogradec
07:30-08:15: Breakfast
8:30-Meeting with the guide and departure through Elbasan to Shelcin (church St.Nikoka, fresc and icons of Onufri), by the way bridge of Goliky (3km to the North-West from Pogradec), and Selica Gravec.
12:00-Lunch and rest
12:30-Departure to Pogradec, by the way the bridge Goliky (3km to North-West from Pogradec) and Selca Gravec.
16:00-Visiting museum of ancient Lina
17:00-Arrival in Pogradec, visiting the orthodox church, accommodation in Hotel, rest time.
18:45-Supper
Day 3: Pogradec-Prespa-Korca
7:15-8:15 Breakfast
8:30-Meeting with the guide and departure to Mali-Grad island
9:30-Visiting of the church of Blessed Virgin Mary 14 century
11:00-Departure to Korca. Visiting of the museums of  Albanian medieval archaeological art.
14:00-Lunch and walking by historical bulevard
15:00-Visiting Mosc Mirahor 1466 and mosc of Iliaz Bey Miharoy 1469, museum Bratko
17:15-Walking by the city and free time.
18:00-Accommodation and supper
Day 4: Korca-Mborje-Voskopoja-Kamenica-Përmeti
7:15- 8:15:Breakfast
8:30-Departure to the Voskipia village and visiting 7 churches (St. Nikokaj, Ilia Prorok, Archangel Michail and Gavriil, St. Afanasyi, St. Friday, Monastery Ioanna Predtechi, monastery Uspenia Bogorodicy).
12:30-Departure to the Voskipia village and visiting 7 churches (St. Nikokaj, Ilia Prorok, Archangel Michail and Gavriil, St. Afanasyi, St. Friday, Monastery Ioanna Predtechi, monastery Uspenia Bogorodicy).
14:00-After lunch and rest – departure to Permet city 4.30hours
19:30-Accommodation and supper
Day 5: Permet-Gjirokastra-Antigona-Yanina
7:15-8:15:Breakfast
8:30-In one name village not far from Permet.
9:30-Begining of tour by Girokastra traditional houses (house Zekate 1811year, from 9-18-00, house of Skendyli 1700year, 9-19-00), streets from stone, fortress        8-20-00(museum of weapon), Tour to bazar mosc, mosc of Mekate, old turkish bathes, ethnographical museum 9-18-00, oriental market bazar, archeological museum.
13:00-Snaks at oriental bazar
14:00-Departure to Antigonea  the city was founded at 285 year. Caves Spil and Ladovisht, will show you that this are was with citizens before.
15:30-Departure to Adrianapol in village Sofratike, church of St.Mary in Labova e Kryqit.
17:00-Departure to Janina
Day 6: Yanina-Dodona-Yanina
7:00- 7:45:Breakfast
8:00-Beginning of the program in Dodoni
Stadium 3century  BC; the theater constructed at Pierre times; the acropolis isn't excavated out; 5 temples: Zeus, Aphrodite, Themis, Diona, Heracles; stadium; bulevterion; pritaneion; the early Christian basilica constructed over Heracles's temple
13:30-Lunch and program in Yanina
Internal citadel: Byzantine museum (fresco fragment "Judas's Treachery"; the archaeological museum (lead plates from Dodoni, bronze, the Roman sarcophagi …)
17:00-Accommodation in hotel, supper, free time
Day 7: Janina – Arta
7:00-8:00: Breakfast
08:15-Departure to the island and begining of program = monasteries at the island Nensy =fresc Filantropion 1292year , Galilean Sea, Aiy Nikolay Stratigopul frescs of Bogomater, monastery of Ioan Prodrom frontona with 3 icons.
12:00-Departure to Arta by the way is snacks.
15:00-Arrival in Arta Orraon city malloss, from whre was oracle Dodoni, monastry of Pantanassa 13 century, church of Panagiya in Koronisija, church St.Dmitry in Kasouri, church St.Nikolaj in Kirkizates.
17:00-Accommodation in the hotel, free time
19:00-Supper
Day 8: Arta -Nikopol-Preveza
7:00-8:00:Breakfast
8:15-Programs going on Arta -the rest of the theatre 4-3 century B.C., rest of Appolon temple 5 century b/c. Archeological museum of Arta, Church Panaja Parigoritis 8:30-15:00:Tuesday-sunday. Ayija Teodora, Aios Vasilios, in 2km from the city is monastry Kato Panaja, 6 km from city church of Panaja Vlahernon. 3 small churches .
12:00-12:30:Lunch time
12:30-Departure in Nikopol, and going on the program.
19:00-Accommodation in the hotel, dinner
Day 9: Preveza-Nekromantion-Korfu
7:30-8:30:Breakfast
9:00-Departure to Nekromantion = is  Ancient Greek temple of the Necromancy devoted the Aida and Persefone
11:30-Arrival in Igumenica
12:00-13:00:Walk across Corfu: the Metropolis church (a beautiful iconostasis with brilliant icons of Damaskin, etc.), church of Ayos Spiridonos, Liston, Spyanada, Maitland's rotunda, the palace Svv. Mikhail and Georgy
19:00-Accommodation and dinner
Day 10: Korfu
7:30-8:30:Breakfast
9:00-Paleo-Fruryo, Archaeological museum, Byzantine museum, early Christian basilica.
12:00-Lunch time
13:00-Maun Repo estate Hera and Poseidon's two Doric temples, Paleopol's museum, Artemis's temple, Aja Iason ke Cuoxipatier's church, St. Evfimiya's monastery of 15 century of a fresco 15-16vv. at an entrance to a botanical garden of Maun Repo.
19:00-Dinner
Day 11: Korfu-Saranda-Dhermi-Vlora
6:30-7:00:Breakfast
7:45-Departure to port Korfu
8:45-Arrival in Saranda
9:15-Departure to Ksamil: Saint George's monastery and archaeological Butrint park
12:30-The monastery Shen Kolle Mesopotam with Saint Nikolay's Church 13сеntury
13:00-Departure to Himara (Sergiya and Bacchus's church), having a snack by the way to the coast of  Ionian Sea.
19:30-Arrival to Vlora, accommodation in hotel and supper
Day 12: Vlora-Apolonia -Ardenica –Berat
7:00-8:00: Breakfast
8:30-Muradiye's mosque  1542 Sinan's project, monastery Zvernits 13 century.
11:00-Departure to Appoloniya: temple ruins 6century BC, theater, paved streets and inlaid floors.
15:00-Departure to Ardenitsa's monastery was founded in 1282, frescos of 1744. Konstantin and Afanasy Zografi
17:00-MOVING TO  BERAT CITY , more than 2 thousand years
19:00-Dinner and accommodation
Day 13: Berat –Durres
7:30-8:15: Breakfast
8:30-Museum of  iconography  Onufri, Berat's fortress. The lead mosque of 1555, the Royal mosque of 1512 Helveti teqe behind the mosque, St Michael's church, Holy Trinity Church of 14 century, church of Evangelists 16сetury, a cathedral of  Mother of God  1787
12:30-Lunch in fortress at traditional restaurant.
13:00-Departure in Durres , by the way  visit  church of Good Friday in Kavaye
14:30-Arrival in Durres and beginning of the program. walls of  Byzantine city 6century; amphitheater 2century Venetian tower, ruins of a giant aqueduct; antique colons, beginning of the Roman Via Egnatiya Road, Roman terms; rotunda (Forum Macellum); archaeological museum; ethnographic museum; Saint Michael the Archangel's basilica and the museum of a mosaic in Arapaye.
19:30-Accommodation in the hotel, supper.
Day 14: Durres-Tirana
7:30-8:15: Breakfast
8:30- Departure to capital Tirana
10:00-National historical museum. Archaeological museum; National Art gallery
13:30-Lunch time
14:00-Continuation of the program: Hagi Etkhem mosque bey, Tyurbe Kaplan-Pasha – a shrine of the Award of Beshiktasha; Justinian's fortress; Mozaiki I Tiranes; Quarters builded at  1920th in the administrative cultural center (the arkh. V. Nochka, A. Lyufi, инж. S. Lyuarasi), and  Albanian parliament, Bank, Complex of University, Theatre of the Opera.
17:00-We OFFER to go in NATIONAL PARK and visit  the church of St. Prokopy!!! Whenever possible time.
18:30-Dinner at Bujtina e Gjelit
Day 15: Tirana – Podgorica
7:30-8:30: Breakfast
9:00-Departure to airport
12:00-Arrival to airport
15:20-Departure to Moscow
This package includes:
Transfer
Accommodation
Breakfast
Dinner
The Route